Property Management

In addition to helping our clients with buying and selling residential properties, our team is one of the few local real estate teams to offer first-class property management services. Team Partner, Joe Kurnos is the owner and operator of Castle Property Management, one of the largest and most successful property management companies in Northern Virginia. Joe is a member of the National Association of Residential Property Managers.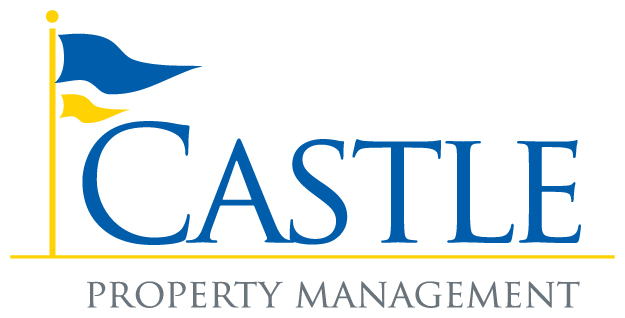 With two offices in Ashburn and Fairfax, Joe and his team truly understand the local real estate market and offer worry-free property management which includes tenant screening and leasing, management and maintenance of your property and transparent and accurate accounting. Such experience and knowledge of the Northern Virginia rental market means higher rents and lower maintenance expenses. All of this means peace of mind for you! Their goal at Castle Property Management is to deliver property management services and real estate investment advice that exceeds your expectations and results in outstanding returns.
Check out what our clients are saying about Castle Property Management:
We have worked with this company for several years (while we lived overseas) and they never cease to impress me. They are trustworthy, transparent, and proactive. I've talked to friends about their property management experience with other companies, and our experience has been by far the most positive. Somehow, our property ended up in better shape than what we left it…which is pretty much ideal. Definitely recommend.
- Kelsey
Top notch experience so far working with Joe and Rachel at Castle to get our property listed and rented. They were always available to answer our questions and made the process as smooth as could be. Incredible communication and responsiveness. Highly recommend!
- Ajek
My reps at Castle Properties have always been very responsive and kind. I have also been happy with the service vendors provided when repairs, maintenance and evaluations are required. I have recommended some of them to neighbors, as well. Thanks for the continued 5-star service.
- Janet
I have rented a house. Castle PM team have been amazing to take care of all big or small issue that I have had. Kudos to Joe Kurnos from Castle Property has supervised all jobs! Thank you again.
- Laura
I've worked with Castle for almost 10 years. They are the absolute best. I have peace of mind with my rental property. They handle everything in a timely, professional manner. I am also very happy with pricing for all work – they have incredible contractors and get things done (even in current environment where many people are complaining about shortage of workers).
- Erin
Very happy with Castle property Management. They take care of everything. They are prompt, on top of it all, and pleasant to work with as well. Rachel, especially, is amazing. I feel like I don't have any worries while they are handling my rental.
- Vanessa
Absolutely amazing service, I can literally be hands off management who and everything is taken care of. Joe is very knowledgeable and proactive, 100% recommended.
- Arjun
Rachel and Joe have been fantastic to work with. They're thorough, professional and above All very knowledgeable and experienced in the field of Property Management. I love their transparency, there's NO "sales pitch" there's just serving and delivering what they offer. Whats on their website matches their contract agreement, which can be quite rare. Great for landlords and tenants, as they're both fair and attentive equally. HIGHLY recommendable!
- Nez
The management company has been great and very easy to work with. Any time we have needed help with maintenance requests or just general follow up, they have been on top of things. The vendors they contract with are always professional and work efficiently and effectively.
- Janice
Castle Property Management has been managing my condo for the last three years. They have always been very professional in their service. Rachel is always very helpful and very responsive when I have questions. They listen to my concerns and work diligently to take good care for my property. I feel good knowing that my property is in good care by Castle Property Management team!
- Anteneh
My many experiences with Castle Property Management have always been positive. Their professionalism is appreciated. Plus, they give you the personal touch. In this day and age, that goes a long way in my book.
- Jim
Castle Property Management is very professional. They stick to what they say, no extraneous fees. Joe Kurnos who runs CPM is very experienced in the business and gives the right advice for the situation, at the same not being too pushy and letting us make the decision. Overall very happy with their property management.
- Mukundan